Italy's Most Romantic Hotel
La Minerva Hotel on the island of Capri has been named Italy's most romantic hotel by TripAdvisor.
With its sublime sea views, vibrant Mediterranean gardens and relaxed pace of life, Capri is a popular destination for an Italy honeymoon. Confirming its place as a destination for couples, one of Capri's top hotels has recently been recognised by TripAdvisor as Italy's most romantic hotel.
La Minerva, a 4-star hotel on Via Marino Occhio in Capri (not far from Certosa di San Giacomo), was voted Italy's most romantic hotel as a part of TripAdvisor's Travelers' Choice Hotel Awards 2018. Guests cited the hotel's prime location, very close to the Tragara promenade but also in a quiet location, as one of its top features, as well as the hotel's lovely views of the Faraglioni rocks. But that's not all: the hotel has a lovely charm that we're sure cultivates La Minerva's romantic atmosphere. For example, it has large sea-view windows and a panoramic swimming pool, as well as enchanting rooms with sea-view terraces.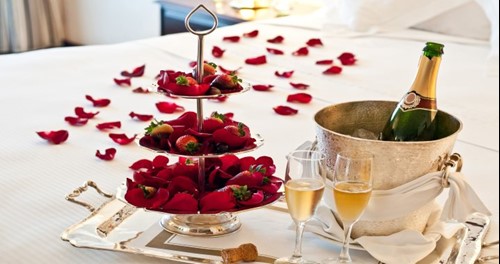 Italy's Most Romantic Hotels
It wasn't just La Minerva that was recognised in TripAdvisor's Travelers' Choice Hotel Awards 2018. In fact, another Caprese hotel, the Capri Wine Hotel, was recognised as a romantic resort, taking third place behind La Minerva, and Maison La Minervetta in Sorrento took 6th place.
If you would prefer to visit North Italy, then keep Venice's Al Ponte Antico and Al Ponte Mocenigo in mind – they took 2nd and 10th place, respectively, on the list of Italy's most romantic hotels. Or perhaps you're planning a romantic holiday in Tuscany – then, Siena's Aia Mattonata Relais is worth considering as it took 7th place on the list of Italy's most romantic hotels.
Want to Stay at La Minerva?
If you would love to discover the romantic atmosphere of La Minerva for yourself on a tailor-made Capri holiday or Italy honeymoon, get in touch with one of our travel experts to find out more about our idyllic Capri package holidays. We specialise in customised travel to Italy and can arrange the perfect romantic escape for you. To find out more, call us on 01223 637331 or click here to send an online enquiry. You can also click here to browse our Amalfi Coast package deals.
Search Keywords
Enter keywords below to perform a search within the events to find more relevant posts