How to get to the Amalfi Coast
The Amalfi Coast in South Italy is one of Italy's most exclusive holiday resorts and a favourite destination for celebrities and famous faces. Over 50 km it features some of the most sublime coastal vistas and natural landscape in all of Italy, but hasn't lost its sense of secluded tranquillity, despite its boost in tourism in recent years.
Popular destinations on the Amalfi Coast include Positano, Praiano, Amalfi and Ravello, but there are plenty of other idyllic fishing villages to choose from where you can enjoy a relaxed atmosphere and encapsulating local culture. However, whilst beautiful, the Amalfi Coast is somewhat isolated, with the nearest international airport some 60 km away. If you're thinking about a holiday to the Amalfi Coast, here are some of our top tips on how to get there.
From the airport...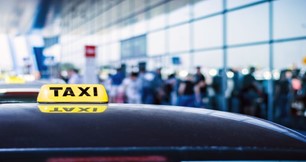 The two nearest airports to the Amalfi Coast are Naples (60 km) and Salerno (20 km). Naples offers more international options, with direct flights from London, Manchester, Bristol, Birmingham and Edinburgh, while Salerno mainly offers internal flights.
From Naples, we recommend pre-arranging a transfer from the airport to your hotel - the price will depend on where your hotel is located along the Amalfi Coast but, as an example, a private car transfer from Naples Airport to central Amalfi costs around £100. This may seem expensive, but taxis in the Naples area do tend to prey on unsuspecting tourists, overcharging them and offering a poor service.
If you plan on hiring a car at the airport, be sure to use a reputable service and request a car with satellite navigation so you don't get lost! Coming from Naples by car, the first town you will reach on the Amalfi Coast is Positano, followed by Praiano, Amalfi, Minori, Maiori, Cetara and Vietri sul Mare as you continue along the twisting coastal Strada Statale 163 road (also known as the Amalfi Drive). Note that there is next to no free parking on the Amalfi Coast, so choose a hotel with a car park if you plan on hiring a car.
From Salerno and Sorrento...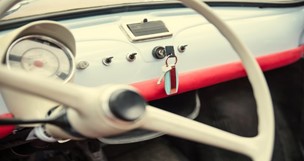 If you are enjoying a multi-centre holiday in Italy and will be travelling to the Amalfi Coast from Salerno or Sorrento then you can either pre-arrange a private car transfer or take the Sita coach, which runs year-round (although, due to traffic, doesn't usually run to schedule in the peak months). If you choose to take a bus, remember that you must buy a ticket before boarding, like elsewhere in Italy. These are available from local bars and tobacconists and should be validated once on board. During the summer, there are also ferries that offer routes between the main coastal towns and the Amalfi Coast.
If you are travelling from Salerno you can also take the train from Salerno's main train station to Vietri sul Mare, which is the only train station on the Amalfi Coast. Keep in mind that you must buy and validate your ticket before boarding using one of the machines on the platform - failure to do so can result in hefty fines and little sympathy from the ticket inspector!
If you book an Amalfi Coast package holiday with us, then there is no need to worry about how you are going to get there - we arrange transport as standard as a part of your package. To find out more about our customised Amalfi Coast holidays and award-winning customer service, please contact a member of our team on (UK) 01223 637331 or (US) 347-594-5500, or click here to send an online enquiry. You can also browse our favourite holidays by clicking here.
Search Keywords
Enter keywords below to perform a search within the events to find more relevant posts