Easy Amalfi Coast Holiday Access: A €125 Million Subway Extension
If you're flying directly to Salerno on your next Amalfi Coast holiday, the most direct way to access this beautiful coastal resort is via Salerno's local airport. The full name of this aerial port of access is Salerno Costa d'Amalfi Airport and it's undergoing some big changes.
If you're looking to fly directly to Salerno or the Amalfi Coast, chances are you'll encounter this airport. This well-connected airport has numerous transportation options, providing holidaymakers with easy access to many of the nearby destinations.
Most recently, the department of resources for public transport in Italy have sought to overhaul and improve the transport situation at Salerno Airport, improving the subway connection to nearby cities and resorts.
Signed off by the Minister Delrio, the Italian minister of infrastructure and transport, €125 million has been assigned for investment. The purpose of this large investment is to extend the Salerno subway – perfect if you want easy access to the nearby locations on your next Amalfi Coast holiday.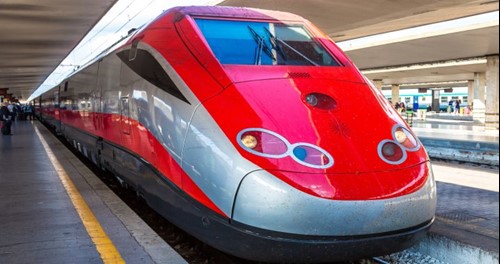 This expansion of the subway system in Salerno will hopefully bring renewed life to the area with the aid of greater accessibility. For visitors, this will make travelling around the area on an Amalfi Coast holiday significantly easier. Getting between the Amalfi Coast and Salerno will be faster than ever.
These improvements to the local and metropolitan transport system, in connection with the high-speed railway and airport system, will further increase the attraction of the territory. Together, this will contribute to improving the area's environmental quality.
A project of this size clearly shows this region of Italy is developing at a rapid pace. If you're interested in travelling to Salerno or the Amalfi Coast, you can be certain that this up-and-coming area is only going to continue to delight.
Get in Touch
If you'd like to explore either Salerno, Sorrento or book an Amalfi Coast holiday, please contact our Italy travel experts for details. We cater to any requirements and can book you a holiday fit for any occasion. For more information, please contact us via our online form or give us a call directly at 01223 637331.
Search Keywords
Enter keywords below to perform a search within the events to find more relevant posts