Best Amalfi Coast day trips
If you're planning an Amalfi Coast holiday for 2018 and want to find out more about the Amalfi Coast day trips that you can enjoy on your vacation in the sun, here is our guide to the best attractions, resorts and island escapes.
Limoncello in Sorrento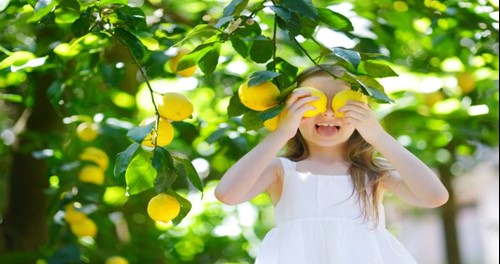 Sorrento is a charming fishing village not far from Naples. It is one of Italy's best-loved resorts, boasting stunning sea views and a relaxed pace of life.
If you are holidaying on the Amalfi Coast, we recommend taking a day to explore the delights of Sorrento. The town is decorated with pretty gardens and fragrant citrus groves – the lemons of which are used to make the famous Italian limoncello liqueur. The tourist focal point is Piazza Tasso, which is brimming with Sorrentine life, with plenty of cafes and restaurants, as well as boutique shops.
There is also an Archaeological Museum dedicated to the finds on the Sorrentine Peninsula, as well as some historic churches and a vibrant nature reserve. Sorrento truly has something for everyone and is one of our favourite Amalfi Coast day trips.
The Sea Caves of Capri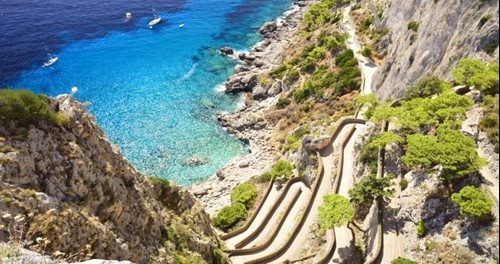 The island of Capri is known as the Pearl of the Mediterranean thanks to its stunning landscape and idyllic port. Capri can easily be reached on an Amalfi Coast day trip by hydrofoil boat. Once on the island, you can explore famous attractions such as the Belvedere of Tragara (a panoramic promenade lined with villas), the limestone Faraglioni crags that jut from the sea, and the Augustus Gardens.
However, one of the best ways to admire the scenery of Capri and visit its top attraction is on a Capri boat tour. This allows you to visit the magical Blue Grotto, which is a natural sea cave illuminated with blue light that dances on the water. The cave can only be visited by local fishing boat and is an unforgettable experience for your Amalfi Coast day trip.
Mount Vesuvius Volcano Tour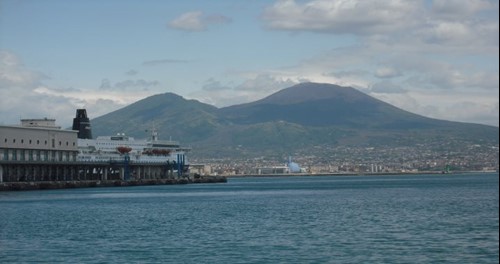 For something exhilarating, we recommend a Mount Vesuvius walking tour for your Amalfi Coast day trip. This once-in-a-lifetime experience allows you to step foot on a real volcano and a dominating natural feature of the Campania coastline.
Today, the volcano is considered "Green Level", which means that it is not expected to erupt. This means that you can take a walking tour up this natural giant to take in unbelievable sea and coastal views. Along the way, you can also discover some of the natural life that the volcano is home to, including rare wildlife, such as the oaken mouse.
Step Back in Time: Pompeii and Herculaneum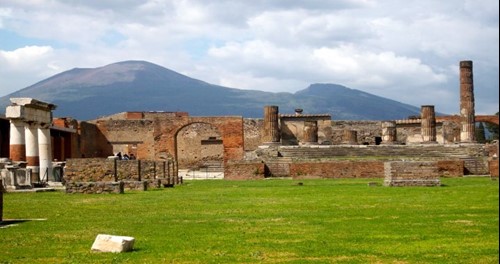 The lost cities of Pompeii and Herculaneum are ancient towns that are today among the most important archaeological sites in Italy. This makes an Amalfi Coast day trip to Pompeii and/or Herculaneum a wonderful treat for anyone with an interest in history.
The cities were lost for nearly 1500 years following an ancient volcanic eruption in 79 AD. The ash and lava from the eruption covered the cities, destroying them and concealing their existence. However, when the cities were rediscovered, researchers found that the ash had preserved the cities in unrivalled detail. This means that an Amalfi Coast day trip to Pompeii or Herculaneum gives you the opportunity to step back in time and see how people lived thousands of years ago.
Pizza-making in Naples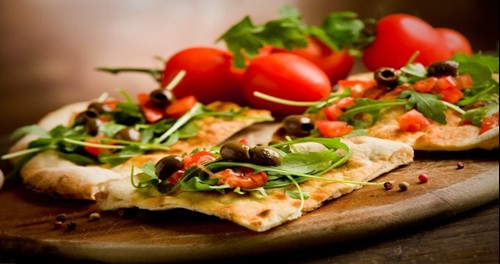 Naples is the birthplace of the famous Italian pizza and where better a place in the world to learn the secrets of cooking the perfect pizza than in its hometown?
Our customers love this Amalfi Coast day trip as it gives them the chance to peek at the secrets to authentic Italian cooking. As a part of the experience, you can learn how to select the finest ingredients for the perfect Italian pizza and how to hand-throw the base. You will of course also have the chance to enjoy the fruits of your labour with a decadent Naples lunch.
To find out more about our Naples pizza-making class, which can be added to any tailor-made Amalfi Coast holiday, please click here.
Our Amalfi Coast Package Holidays
As experts in Italy travel, we specialise in tailor-made Amalfi Coast package holidays. Each and every one of our Amalfi Coast holidays can be customised to meet your needs. This means that you can choose when to travel, how long to stay and the attractions and day trips that you enjoy on your Italy vacation. As a part of our dedicated travel planning service, we will arrange every detail of your Amalfi Coast holiday, including:
Return flights (with baggage allowance)
Private airport transfers
Hotel rooms and self-catering apartments
Day trips and activities
Car hire
Restaurant reservations
To find out more about our award-winning customer service and customised Amalfi Coast package holidays, please send us an online enquiry or call an expert member of our team on 01223 637331.
Search Keywords
Enter keywords below to perform a search within the events to find more relevant posts