About Italian Limoncello
The Italian limoncello liqueur is made with lemons from the Sorrento region of Italy and is a refreshing digestive to enjoy on your Amalfi Coast package holiday.
The culture around Italian food and drink is something so vibrant that you can't help but be whisked into the passion around cuisine when visiting Italy on holiday. Famous exports include pizza, pasta, Chianti wine and fruit liqueurs, such as a refreshing limoncello liqueur from South Italy.
Sorrento Limoncello: What is it?!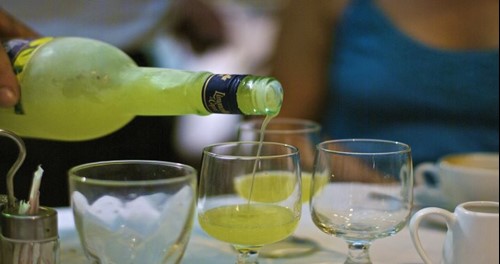 If you've never heard of limoncello then you are in for a treat! This refreshing alcoholic liqueur is typically served as a digestive after meals and is made with some of the juiciest lemons in all of Italy: the Sorrento lemons.
The original limoncello recipe takes the peels of fresh lemons and macerates them in alcohol, with water and sugar being added in the second stage. After around three months of "brewing", the result is a tangy and refreshing alcoholic liqueur that is simply divine!
Today, Sorrentine limoncello enjoys protection through the "geographical indications and traditional specialities in the European Union" scheme. This states that, for it to be true Sorrento limoncello, the lemons used must be produced in one of the Sorrentine towns, in the region stretching from Vico Equense to Massa Lubrense, or the island of Capri.
The History of Sorrento Limoncello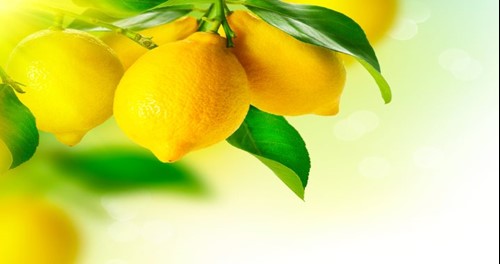 The history of Italian limoncello is steeped in legend and there is confusion as to who first came up with the original recipe: Sorrento, Capri and towns along the Amalfi Coast all claim to be the founders.
In general, Massimo Canale is credited with the popularisation of the lemon liqueur as he registered the first "limoncello" trademark in 1988 and began the small-scale production of hand-crafted limoncello; however, the recipe is thought to date back to the early 1900s and there are records of it being served at a small bar on the island of Capri after World War I.
However, even before this, families around the Sorrentine coast were brewing and enjoying homemade limoncello, and it was often given as a gift to guests. Some even believe that the roots of limoncello pre-date the 1900s and that it was used by ancient fishermen to ward off colds.
How to Enjoy Sorrento Limoncello
Limoncello is typically enjoyed in Italy as an aperitif or as a digestive after a decadent meal. It is typically served chilled in a shot glass; however, some prefer it stirred into tonic water or prosecco.
Recently, limoncello has also been used in Italian gelato or as a zesty topping on a fruit salad – so there will always be plenty of ways that you can enjoy Sorrento limoncello on your Amalfi Coast package holiday.
Limoncello Tasting on a Tailored Amalfi Coast Package Holiday
We specialise in tailor-made travel to Italy and create hand-crafted Amalfi Coast package holidays around your individual needs. As a part of our expert and award-winning travel service, we can arrange:
Return flights (from your choice of airport)
Private airport transfers in Italy
Accommodation (including self-catering, sea-view villas)
Tours and day trips to the best Campania attractions
Limoncello tasting on a citrus estate
Entry tickets to popular sites, such as Pompeii
Restaurant reservations
Car hire
To find out more about our personalised Amalfi Coast package holidays, please call an expert member of our travel team on (UK) 01223 637331 or (US) 347-594-5500. Alternatively, please click here to send an online enquiry – we typically respond within 24 hours with a personalised quote.
Search Keywords
Enter keywords below to perform a search within the events to find more relevant posts