About holidays to Sorrento
Nothing beats a Sorrento holiday package that offers the perfect way to experience everything the beautiful town of Sorrento has to offer. Stretching across the Southern Italy coast, Sorrento is a Mediterranean town that sits on the Bay of Naples. Famed for its coastal experiences, Sorrento attracts visitors from around the world to participate in a variety of experiences.
Sorrento Cuisine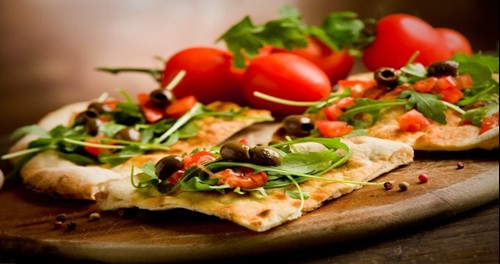 When on land, this coastal town offers some of the best seafood, freshly caught daily and ready to be enjoyed any time. In addition to the fresh seafood available, your Sorrento holiday package is certain to include a chance to taste some of the most fabulous Italian delicacies. Don't miss out on trying the Sorrentine limoncello liqueur, which is made from the local lemons, as well as gelato – Italy's deliciously decadent answer to ice-cream.
Being so close to Naples, the birthplace of Italian pizza, Sorrento is also the perfect place to sample authentic Italian pizza. There are plenty of pizzerias to visit in the town on your Sorrento holiday package. In particular, we love Pizzeria Da Franco, which has a fuss-free service and a wood-burning oven for the most authentic flavours.
What to Do in Sorrento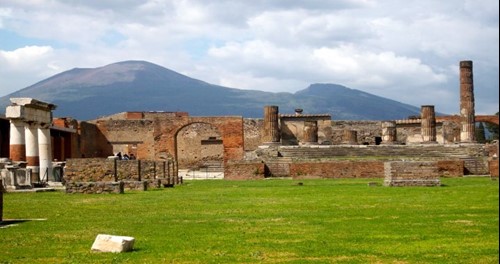 Aside from the delicious range of food and Sorrento's scenic views, central Sorrento is filled with delightful shops, bars and museums to explore.
However, on your Sorrento holiday package, you surely can't miss out on exploring the nearby Campania attractions. Sorrento is perfectly placed for you to enjoy day trips to the idyllic islands of Capri and Ischia, as well as the bustling city of Naples. However, the most popular day trip to enjoy on a Sorrento holiday package is a visit to the lost city of Pompeii – one of the world's most important archaeological sites. This ancient city was lost for nearly 1500 years beneath a blanket of ash following a catastrophic volcanic eruption in 79 AD. After its discovery, archaeologists unveiled the overwhelmingly well-preserved remains of the city. Everything from beautiful wall paintings and sculptures to the remains of Pompeii's unfortunate inhabitants have been frozen in time. A Pompeii day trip from Sorrento offers visitors the unique chance to step back in time and see how Italians lived hundreds of years ago. You can read more about Pompeii on this blog.
Where to Stay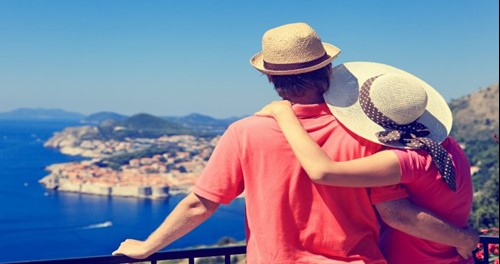 Sorrento offers a wide selection of hotels to choose from for your Sorrento holiday package. For the best experience, we recommend choosing a hotel near the coast so that you can enjoy the glorious sea views that this region is famous for.
One of our favourite 4-star hotels is the Grand Hotel De La Ville, which sits on a quiet street a short walk from the town centre. It offers a range of luxury services, including a restaurant, swimming pool and live entertainment, but also boasts spectacular views of Mount Vesuvius.
Our Tailor-made Sorrento Holiday Packages
We offer an exclusive selection of Sorrento holiday packages, which can be tailored in any way to suit your needs. As a part of our personalised service, we can arrange every detail of your holiday, including flights, accommodation, transfers, and any tours and day trips that you desire to complete your Sorrento holiday package.
If you're interested in a trip to Sorrento, contact one of our experts for a tailor-made Sorrento holiday package experience. You can reach us via our online form or call us directly at 01223 637331.
Search Keywords
Enter keywords below to perform a search within the events to find more relevant posts